The Story of Eternal Grand Master H.U. Lee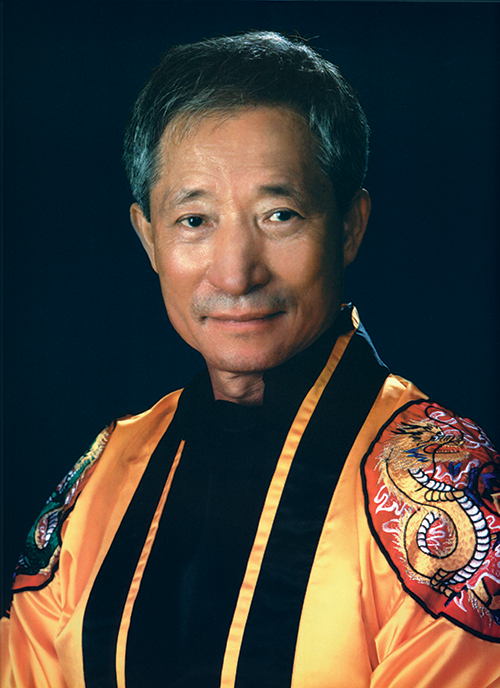 Eternal Grand Master Haeng Ung Lee committed himself to improving Arkansas and the world by teaching the values of life through martial arts as the founder of the ATA International (ATA).
Lee also founded the World Traditional Taekwondo Union (WTTU) and Songahm Taekwondo Federation (STF). Collectively, these sports organizations are now one organization known as ATA International, and maintain more than 300,000 active members worldwide through their 1,200 schools in South America, Africa, Europe, Asia, Australia and North America. Additionally, the ATA is one of the largest martial arts organizations dedicated to the sport of taekwondo in the world.
Lee was born in Manchuria, China in 1936. Shortly after World War II, his family relocated to Korea, and Lee began his martial arts training in 1953. In 1956, he entered the Korean Army as a trainer for special troops and retired from military service three years later to open a taekwondo school at Osan Air Force Base.
While teaching on the base, Lee met and trained American Serviceman Richard Reed. At the conclusion of his service in 1962, Reed returned to the U.S. and invited Lee to join him.
Lee established himself as a taekwondo instructor in Omaha, Neb., where he and (now) Senior Master Reed became partners in a martial arts school. In 1969, Lee founded the ATA, and schools began opening throughout the country. In 1973, he became an American citizen.
In 1977, Lee relocated the ATA's International Headquarters to Little Rock, citing similarities between the state's landscape with his Korean homeland.
Lee introduced the Songahm philosophy of taekwondo in 1983 after several years of development. The philosophy differs from the traditional styles of taekwondo in that it more clearly reflects the strength and beauty of athleticism and kicking techniques. More importantly, it instills the core values of strong character and positive self-esteem. He continued improving the curriculum of Songahm Taekwondo throughout the course of his life.
In 1990, Lee tested for the distinguished rank of 9th Degree Black Belt, and a petition was signed by more than 100,000 ATA members for him to be honored with the title of Grand Master. Even today, he is recognized as the first and only Master in history to acquire the rank and honor of 9th degree Grand Master under public documentation.
In 1999, Eternal Grand Master Lee demonstrated his motto, "Today Not Possible, Tomorrow Possible," when he escorted a group of martial arts instructors to the communist state of North Korea. National officials have recognized Lee as a key diplomat who helped bring peace to the two Koreas. For his dedication, the Korean President, Dae Jung Kim awarded Grand Master Lee with the highest humanitarian award possible.
In 2003, a petition was passed to elevate the Songahm Grand Master to 10th degree black belt and the distinction of Eternal Grand Master, the highest position attainable in the philosophy of Songahm Taekwondo.
PREPARE FOR FALL NATIONALS!
WE'RE BACK IN THE BURGH!
Fall Nationals will take place in Pittsburgh, PA
at the David L. Lawrence Convention Center.
October 18-21, 2023