Success in the "Post-COVID" World - Part 1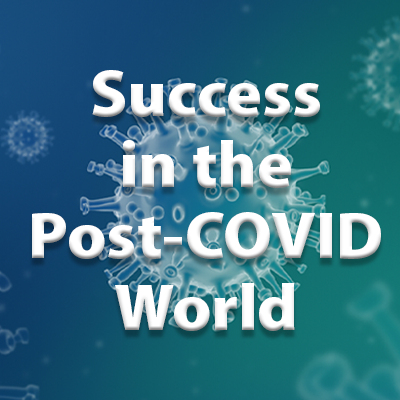 Think back to when you were a White Belt, "Pure and without knowledge of Songahm Taekwondo." Now jump forward in your memories to your first years of training as a 1st Degree Black Belt, where if you are anything like me you truly were "Planting seeds for your future," even if you did not yet realize it.  Finally, take a few seconds to recall the feelings and thoughts that ran through you as you opened your first club or school. What did all these phases of your personal martial arts journey have in common?
For most of us the thing that has made us successful, kept us on track, and able to become one of the fabled "One in One Thousand" is the concept of 초심- "Chosim," beginner's mind. Your chosim is what kept you focused, learning and most of all energized. You did not become stagnant in your thinking, instead always seeking knowledge and ways to apply what you learned. To be successful in our "post-COVID" world as a martial arts instructor we need to continue to cultivate our chosim: continue to exercise our beginner's mind. 
I started this project with the goal of finding a "bullet point list" of things school owners could do to make 2021 a success for their school. Instead, I was reminded of all those lessons I had been taught as a young instructor and fresh, new school owner. What each of the contributors sent me made me realize that our Legacy Program, like Musashi's Book of Five Rings, can be interpreted as a business management and growth manual. Master Clews said it best in his response when he said,
"I'm constantly on the Facebook groups, absorbing knowledge from several heavy-hitters. All my best ideas are stolen." 
Given that the original Leadership and Instructor Training Programs as well as our current Legacy Program were written by some of the heaviest hitters of our organization, I believe it is time to review them for what we can "steal" and use to make our businesses stronger and more resilient. 
As the project continued, I reached out to the ATA Nation through Facebook and asked for assistance.  The contributors all gave me an idea of the impact COVID had on their schools and how the recovery has gone for them. Each saw a loss of student base of 35% to 60%--seeing their operating budgets cut in half or worse between January and June of 2020. Beginning as early as July of last year these same schools began to grow again. Using the concepts laid out in the next article, they were able to not only rebound, but they have also been able to grow beyond the numbers they were serving in January of last year. They have seen growth from their lowest points until today of between 60% and an incredible 142%! These results were accomplished not with the latest and greatest marketing, coaching from the next "guru" or a "simple growth hack." These results were generated by applying the Legacy Quadrants with a beginner's mind.
What follows is the direct result of a challenge presented to me by Senior Master Corey Coffrin and Virginia Ekenseair. Senior Master Coffrin asked me to return to writing for ATA Headquarters a few months ago as he saw a need for more "building a sense of community among our Licensees in these trying times." Virginia has been instrumental in feeding me ideas for articles, and this article is no exception. In her words,
 "I've been seeing several school owners post about how great their numbers are right now with their schools opening back up. This would be an optimistic story to tell."
Before I dive into the lesson, I need to extend a heartfelt thank you to all those who contributed to this project. A huge thank you to Senior Master Wesley Boyer, Master Carson Clews, Master Melissa Bilyeu, Master Nominee Rose Myers, and Mrs. Stacie Booth. Each of you gave me great material and ideas with your responses. It is my hope that I do all of you proud as I attempt to present what you have taught me.
Written by Brian Myers.
Aug. 12, 2021
PREPARE FOR SPRING NATIONALS!
ALL AGES, ALL RANKS, ALL DIVISIONS WELCOME!
Spring Nationals will take place in Dallas, TX
at the Kay Bailey Hutchison Convention Center.
March 27-30, 2024