ATA Brand Ambassador
Krista Kaminski
After watching her two sons develop from tiny tigers to skilled martial artists, Krista Kaminski was inspired. She realized there was an opportunity to continue her personal fitness goals in an environment similar to what she was familiar with as a competitive athlete, one that provided goal setting and competition. Thus, she began taking taekwondo classes in 2005, and has been on a rewarding journey ever since. She currently holds 22 World Championship titles: 9 in Weapons, 6 in Sparring, 5 in Combat and 2 in Forms. An interesting fact about Krista is she holds world titles with all of the "stick" weapons; single BME, double BME, Jahng Bong, Sam Dan Bong and Combat Sparring.
Krista loves martial arts because it is a sport for all ages. She explains, "The ATA provides curriculum for martial artists of all ages and abilities. Each participant can have their own personal goals whether that be reaching the next belt level, becoming a world champ, or simply just remaining active."
She is especially proud to be a member of the adult population in the ATA. "I can identify with the specific set of challenges this population faces in remaining committed to taekwondo training including professional commitments, family commitments, risk of injury, longer recovery times etc." But Belief is our conviction to overcome these challenges and that is why it is her favorite Life Skill.
Krista is currently a 5th Degree Black Belt and trains at Kaminski's ATA in Allison Park, PA under Chief Master Nominee Kevin Kaminski. She is also a Physical Therapist, Sports Performance Training Specialist as well as a published author in the "Journal of Orthopedic and Sports Physical Therapy." How does she do it all? She sticks to her motto, "There is nothing I cannot do without hard work and determination. There may be people stronger than me, more flexible than me, and more talented than me. I cannot control those things. But no one can outwork me."
A little more about Krista:
Biggest Achievement: Being a mom to two boys.
Favorite Food: Risotto, filet, Brussel sprouts
Favorite Movie: Pretty Woman, Blindside, and Bridesmaids
Best Book Ever Read: Emotional intelligence and Mindgym
Coolest Place Ever Been: Korea
If She Could Have Any Superpower: Turning back time.
Hobbies Outside of Martial Arts: Working out, golf, cooking, gardening.
Hidden Talent: Drawing
Dream Job: Professional Golfer
Favorite Holiday: Christmas
Biggest Inspiration: Anyone that has perfected their craft and are the best at what they do. I admire persistence, hard work, drive, and focus.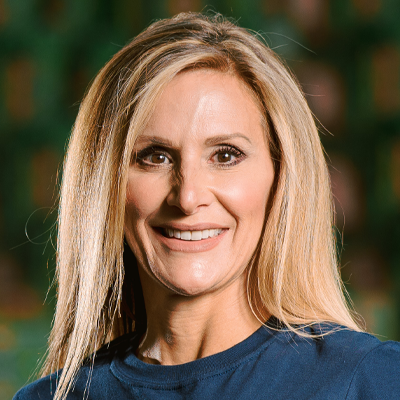 PREPARE FOR SPRING NATIONALS!
ALL AGES, ALL RANKS, ALL DIVISIONS WELCOME!
Spring Nationals will take place in Dallas, TX
at the Kay Bailey Hutchison Convention Center.
March 27-30, 2024