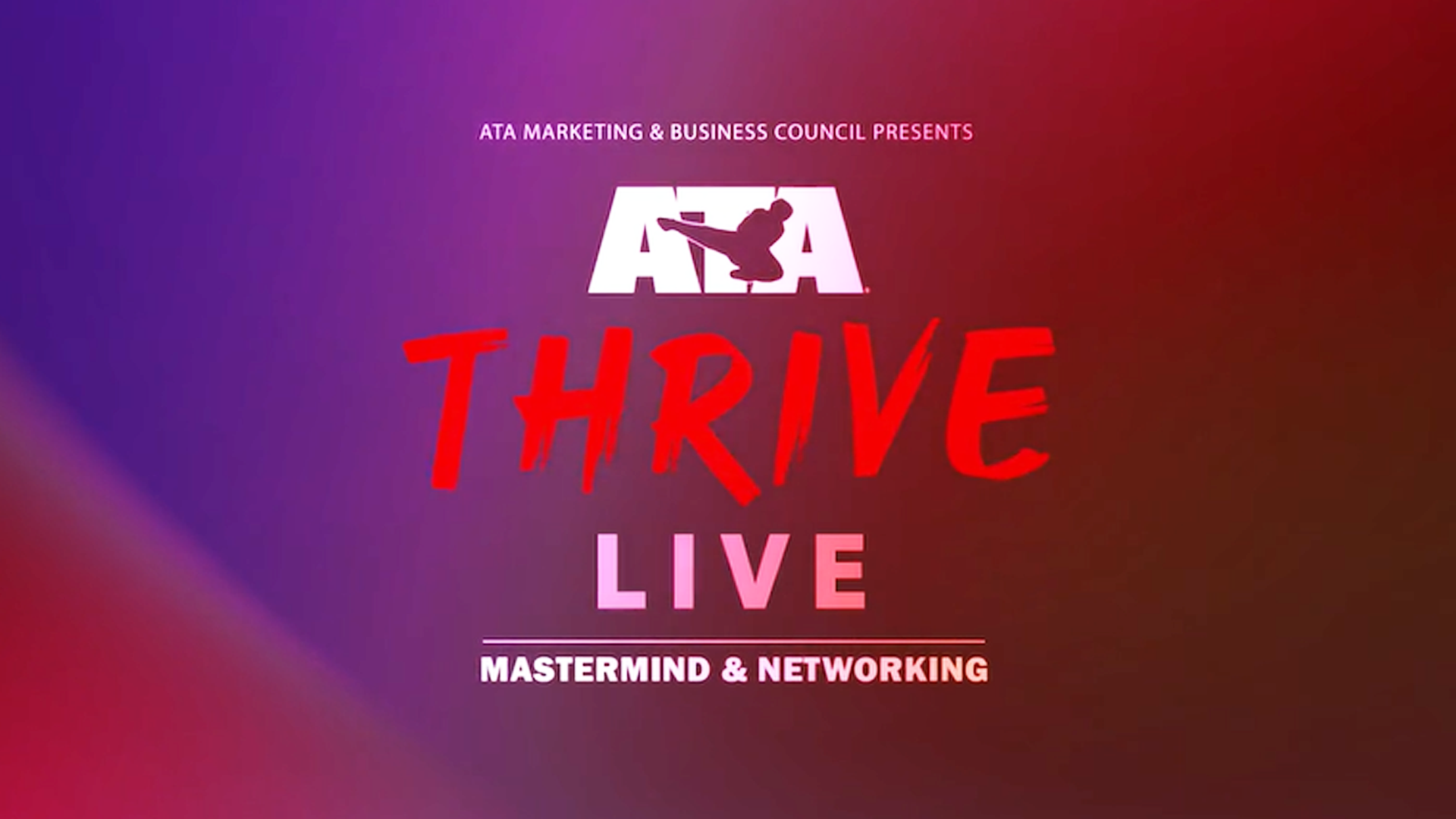 ATA THRIVE LIVE: MASTERMIND & NETWORKING
July 27, 7:30am-6pm
The challenges of 2020 were unparalleled. ATA school owners were challenged to adapt and evolve like never before. Your students, facilities, instructors, and staff have been put to the test. Yet you're still here. You pushed through. And you're ready to keep going. Continue to break barriers and become the best version of yourself at our ATA Thrive LIVE event in Phoenix. This one-day Mastermind and Networking event will give you new skills and industry knowledge to take your school to the next level. Connect with your peers and get ready to grow yourself, your students, and your business.
PLEASE NOTE: This event is FREE to ATA Licensees and 1 staff member. You will be charged $299 if you register and do not show up. Only 120 seats available.

Location: Sheraton Phoenix Downtown, Valley of the Sun Ballroom
340 N. 3rd St. Phoenix, AZ 85004
---
TRAINING SEMINAR PRICING
EARLY BIRD
(5/16 - 6/18)
REGULAR
(6/19 - 7/16)
LATE
(7/16 - 7/27)
$199
$249
$299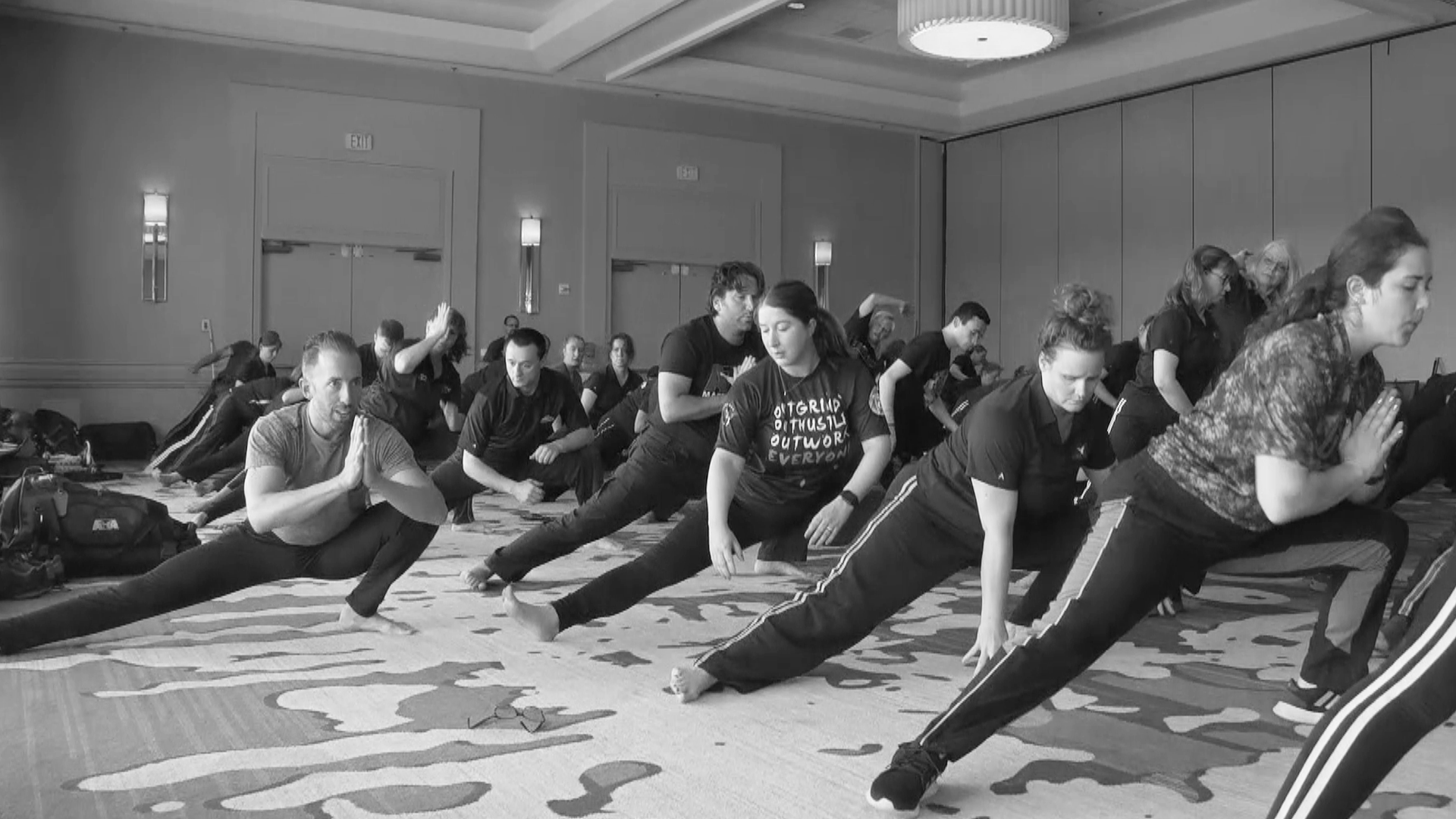 YOGA FOR MARTIAL ARTS
with Sr. Master Matthew Blomquist

July 28, 8am-9am
Start your week of training, testing, and competition with a clear mind and balanced body through this specially sequenced flow. This session is designed to help you clear away stress and anxiety through a strong focus on mindful breathing and connecting breath with movement. Come prepared to move, stretch, breathe and feel relaxed!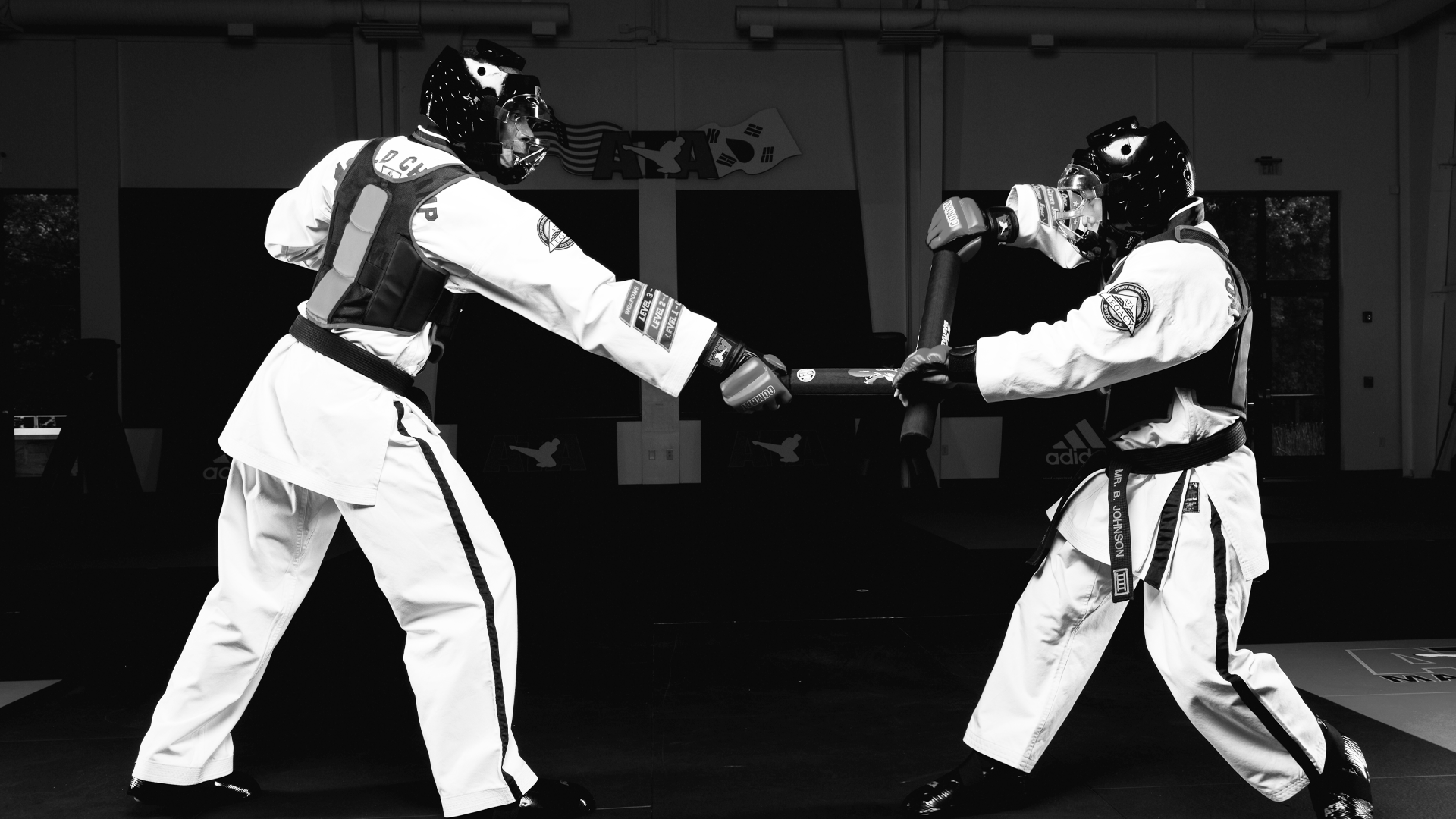 Protech Training
ATA Combat Sparring Curriculum

July 28, 8am-11am
What sets good fighters apart from great fighters is their strategy and ability to adapt quickly. We all know that winning is a result of efficient and consistent training, not brute force. Therefore, the Training Department is proud to introduce the official ATA Combat Sparring Curriculum. Our team has gone back to the drawing board and sought the insight of multiple time world champions to provide you with the curriculum rooted in results, not theory. As a result, we've simplified the process to teach your students detailed drills and effective strikes that are fun and proven to work in the academy and the ring. Register today for this 4-hour seminar on Wednesday, July 28, 2021, during the World Conference.

"THE TEXAS TAKEOVER"
Traditional & Combat Sparring Training with the Sustaire Family

July 28, 9:15am-11:30am
Bring your training partner, and don't forget your gear. It is time to spar! We are thrilled to have the entire Sustaire family lead us through two hours of Traditional & Combat Sparring. Not only will you receive fantastic drills to take back to your ATA licensed location, but you'll also get the opportunity to spar martial artists from all around the world. The Sustaire family is among the most dynamic ATA competitors and has developed countless martial arts athletes. You don't want to miss this once-in-a-lifetime opportunity to train.

PROTECH TRAINING
ATA Color Belt Weapons Curriculum

July 28, 12pm-3pm
For such a long time, the focus of ATA weapons training was for Black Belts. Understanding that Color Belts make up a large portion of your student base, we are excited to bring you Color Belt Weapons Curriculum. In this seminar, you will be provided a structured curriculum that includes Basic Techniques, Individual Drills, Combos, Partner Drills, and even a simple Form to teach. The color belt Mid-Range Jahng Bong Curriculum is the first of many to come, so we hope you will join us. Bring your Mid-Range Jahng Bong and be a part of this new update to ATA weapons training.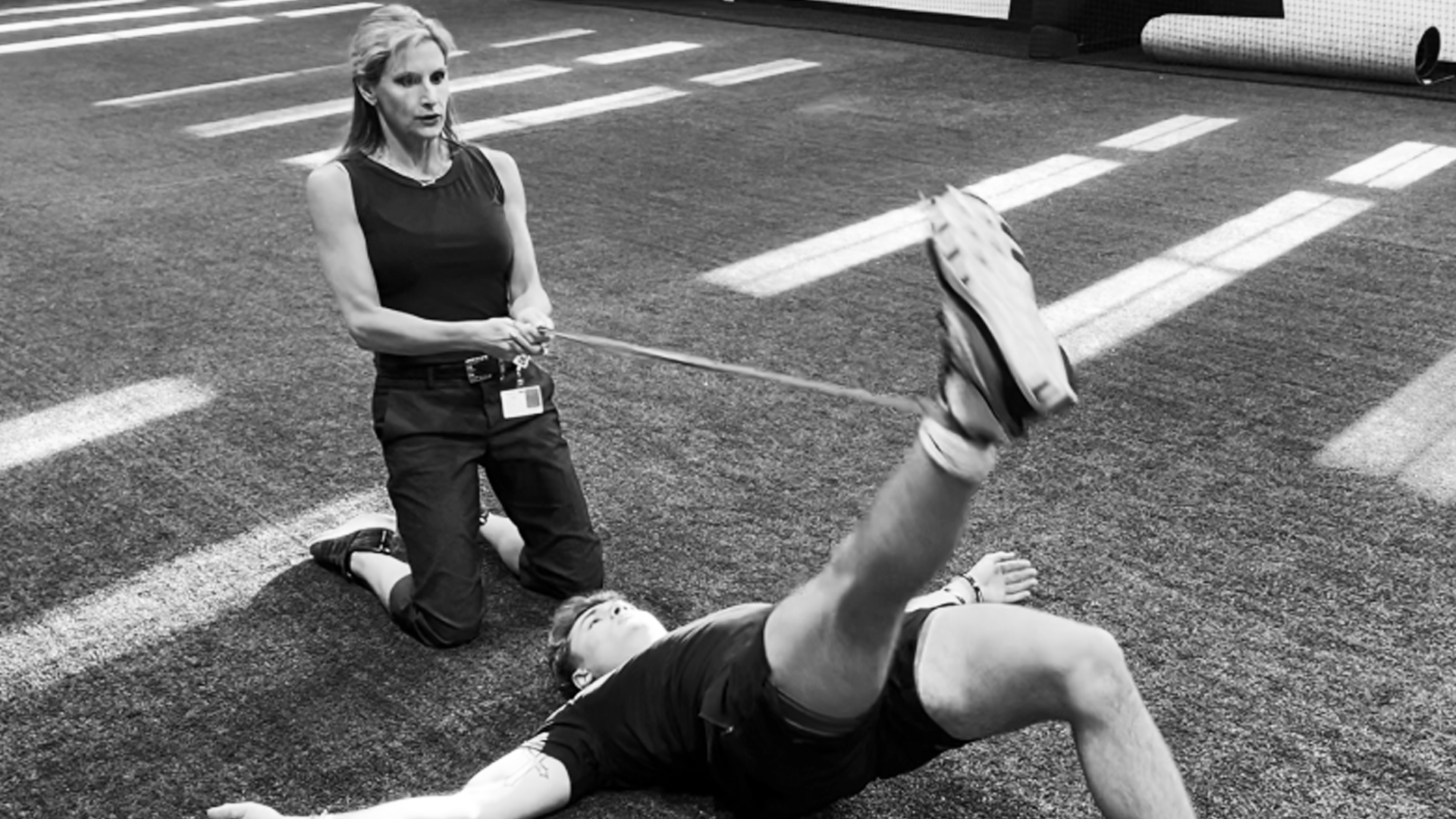 INJURY PREVENTION AND PERFORMANCE TRAINING

for Songahm Martial Artists with Mrs. Krista Kaminski
July 28, 12:30pm-2:00pm
You are already a great martial artist so now become more knowledgeable in injury prevention and athletic performance. This seminar will introduce you to some key concepts in sports specific performance training and injury prevention in martial arts. Conclude by exploring 2 particular areas of interest: dynamic versus static stretching and eccentric hamstring training.

TRADITIONAL GUM DO FUNDAMENTALS

with Chief Master Vincent Raimondi
July 28 2:15pm-3:15pm
If you've ever trained with Chief Master Raimondi, you know he is a dynamic martial artist with a wealth of knowledge regarding the Traditional Gum Do. We are honored to have him lead an hour of Traditional Gum Do training. Prior experience with the weapon is not necessary. Please remember to bring your weapon as there will be none provided.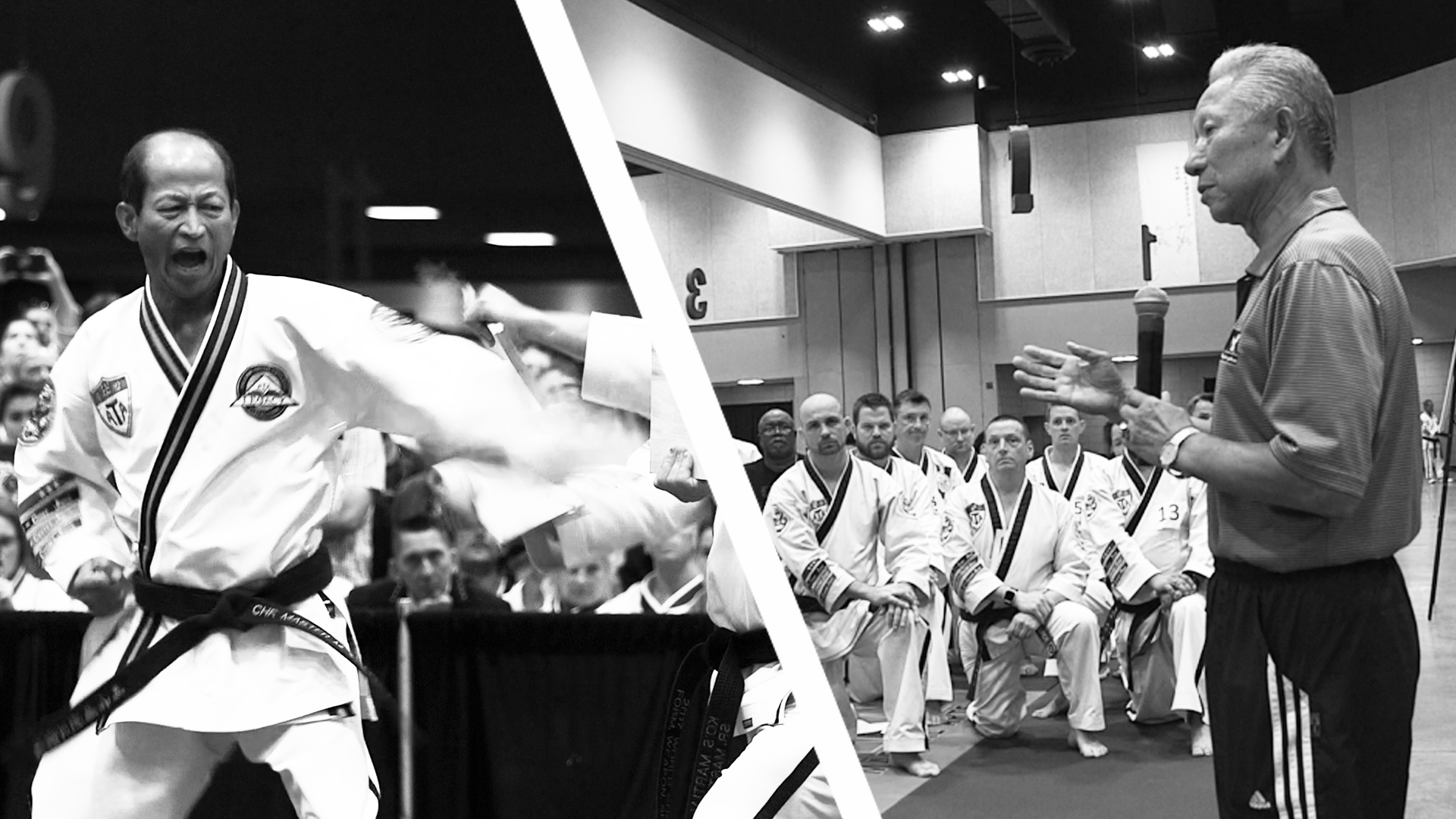 BACK TO BASICS

with Presiding Grand Master Soon Ho Lee
and Grand Master Mal Kun Lee
July 28, 3:30pm-5:00pm
Cap your 2021 World Conference experience with Presiding Grand Master Soon Ho Lee and Grand Master Mal Kun Lee. These living legends are excited to welcome the Songahm family back together and lead us through a workout that will be memorable and unique to this year's event. All are welcome!