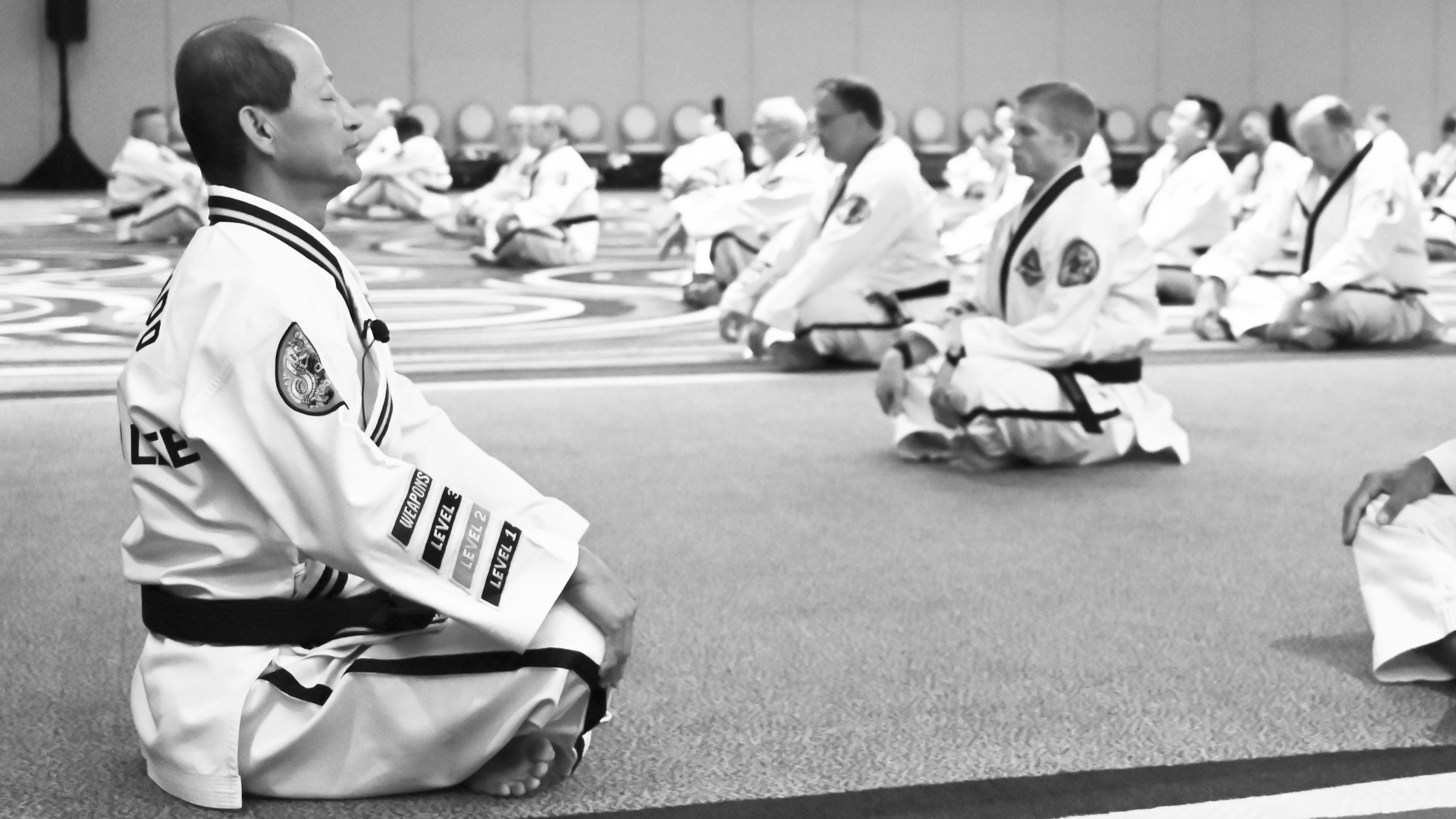 VISION TOUR WORKOUT
with Presiding Grand Master Nominee M.K. Lee

April 14, 4pm-5:30pm

Presiding Grand Master Nominee M.K. Lee would like to personally invite you to join him on Thursday, April 14, 2022 at 4:00 pm – 5:30 pm for his third World Vision Tour training session.

This once in a lifetime event will be overseen by Presiding Grand Master Soon Ho Lee and will be an experience you will not want to miss.

Open to all ranks ages 9 & above
Training Seminar Pricing
| *Black Friday Sale: | Online Regular: | Onsite: |
| --- | --- | --- |
| 11/12-11/29 | 11/30-3/31 | 4/1-4/14 |
| $194.00 | $249.00 |  $299.00 |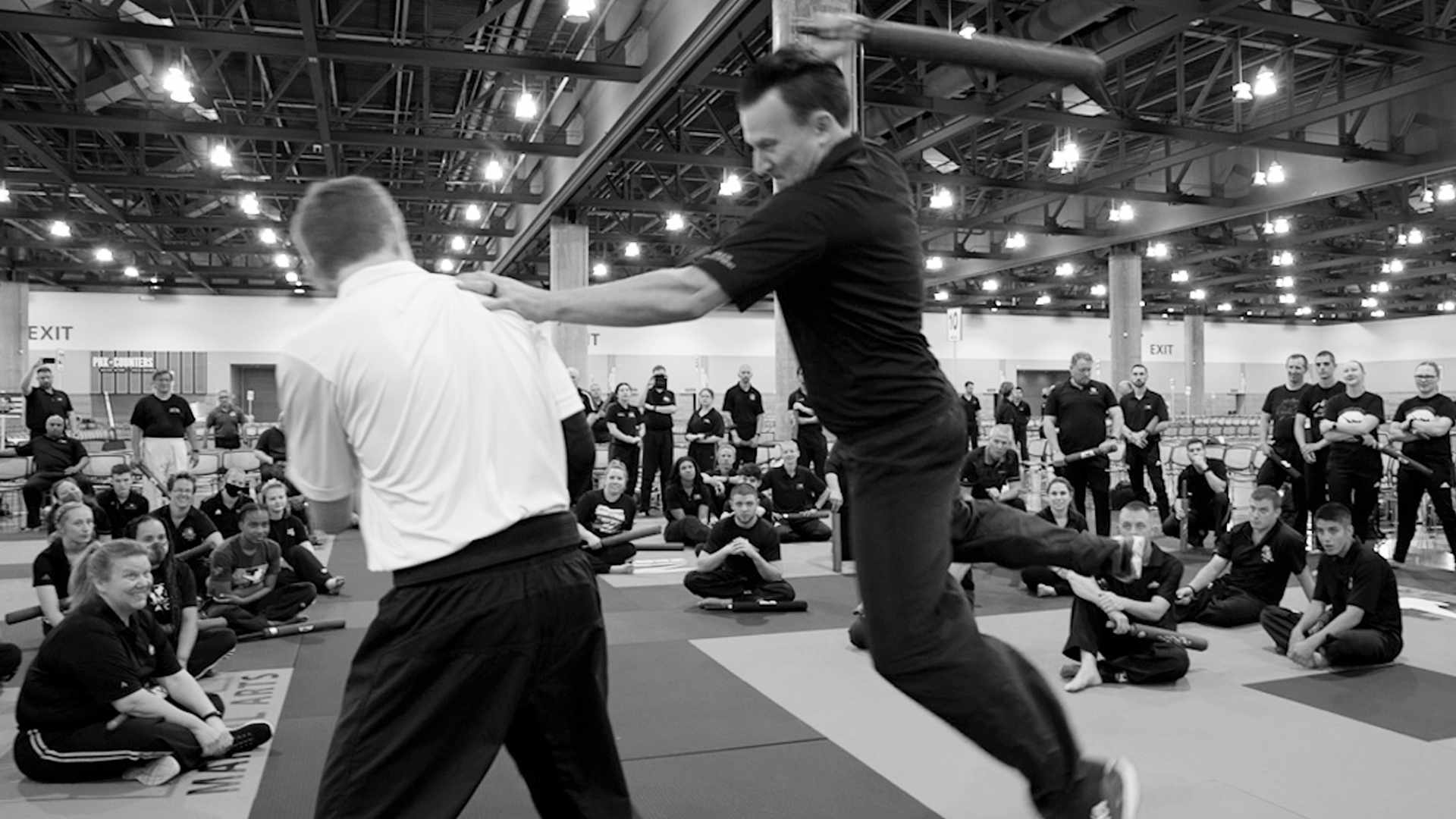 COMBAT SPARRING CURRICULUM
with Senior Master Kevin Kaminski

April 13, 8:15am-11am

What sets good fighters apart from great fighters is their strategy and ability to adapt quickly. We all know that winning is a result of efficient and consistent training, not brute force. Therefore, the Training Department is proud to introduce the official ATA Combat Sparring Curriculum. Our team has gone back to the drawing board and sought the insight of multiple time world champions to provide you with the curriculum rooted in results, not theory. As a result, we've simplified the process to teach your students detailed drills and effective strikes that are fun and proven to work in the academy and the ring. 

Open to all Legacy members 16 years & above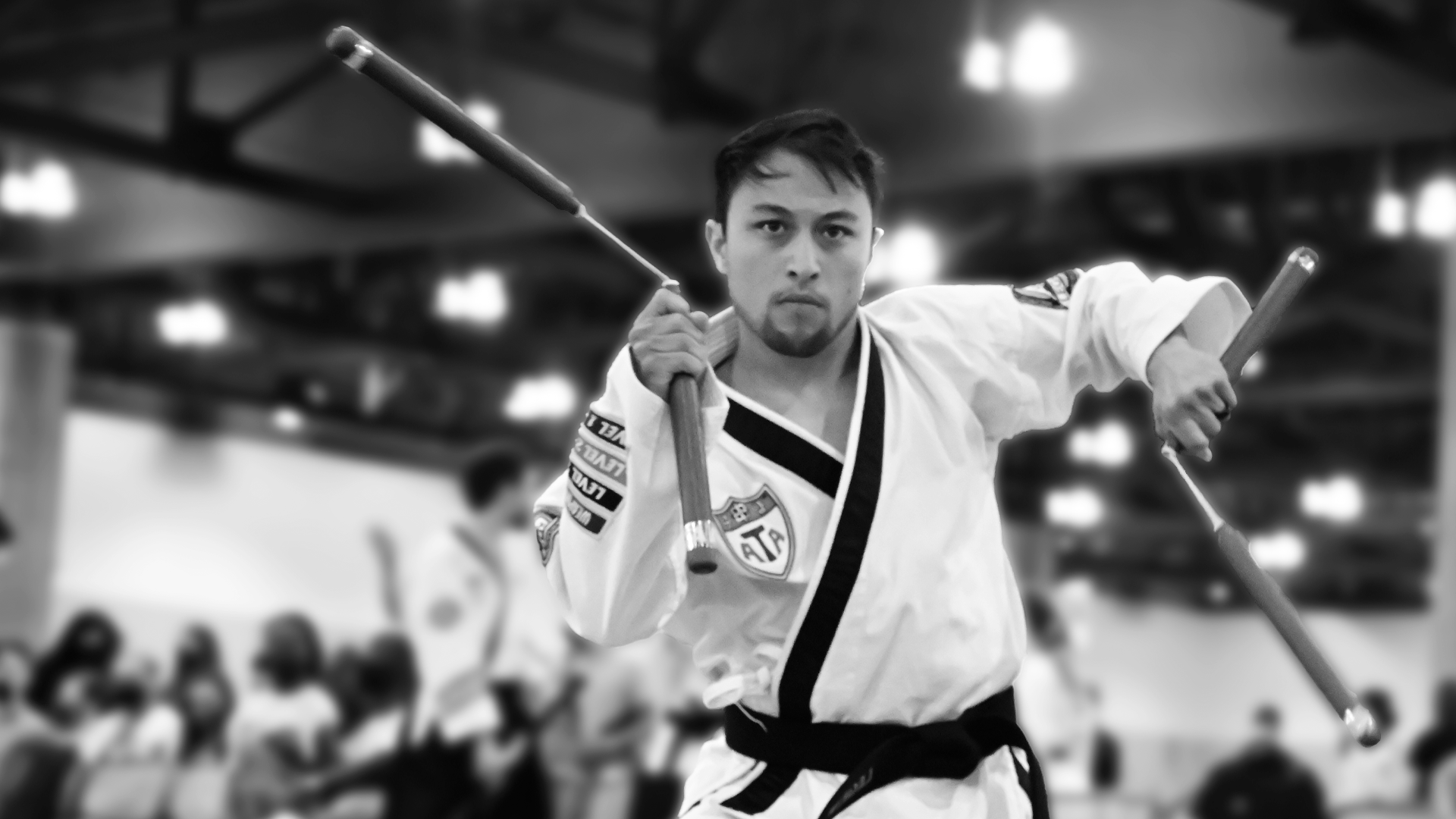 COLOR BELT WEAPONS CURRICULUM

with Senior Master Kevin Kaminski, Senior Master Sean Berry, and Senior Master Choung Soo Ko
April 13, 12pm-2:30pm and April 14, 8am-11am & 12pm-3pm
April 13, 12pm-2:30pm – Mid-Range Jahng Bong

April 14, 8am-11am – Single & Double Bahng Mahng Ee

April 14, 12pm-3pm – Single & Double Ssahng Jeol Bong
For such a long time, the focus of ATA weapons training was for Black Belts. Understanding that Color Belts make up a large portion of your student base, we are excited to bring you Color Belt Weapons Curriculum. In this seminar, you will be provided a structured curriculum that includes Basic Techniques, Individual Drills, Combos, Partner Drills, and even a simple Form to teach. The color belt Mid-Range Jahng Bong Curriculum was introduced at Worlds and will be taught in this seminar along with Single and Double Ssahng Jeol Bongs, so we hope you will join us. Bring your Mid-Range Jahng Bong along with two (2) Ssahng Jeol Bongs and be a part of this new update to ATA weapons training. 
Open to all Legacy members 16 years & above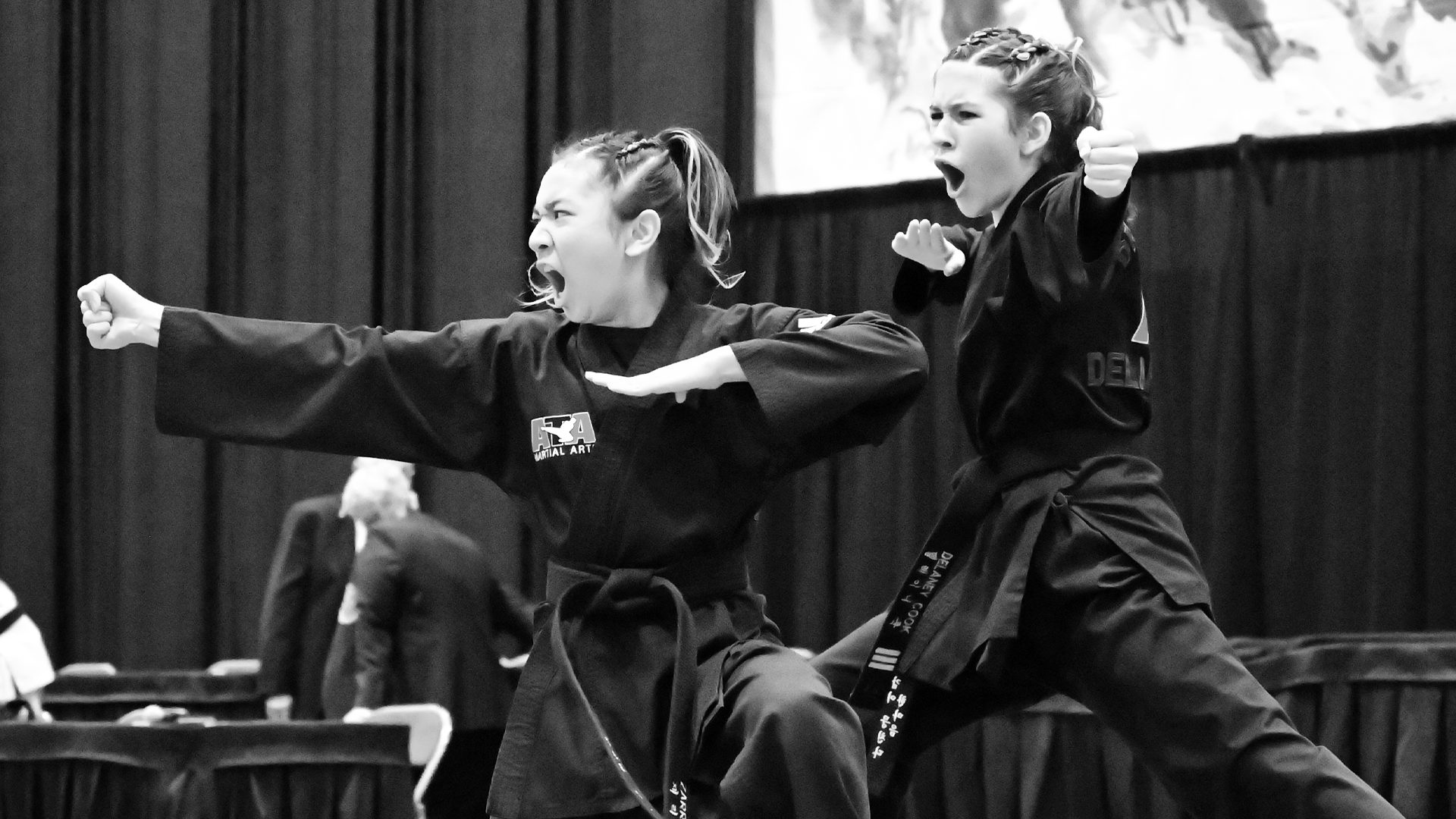 EXPERIENCE PROGRAM - TEACHING CREATIVE & XTREME MARTIAL ARTS

with Master Ciel Solwazi and Master Evan Turner
April 14, 8am-1pm
ATA's NEW Creative and Xtreme program. Developed with all levels of instructors in mind to create a complete understanding of the terminology and techniques that make up Creative and Xtreme martial arts. Get started on the curriculum that will enhance your students martial performance!"
Open to all Legacy members 16 years & above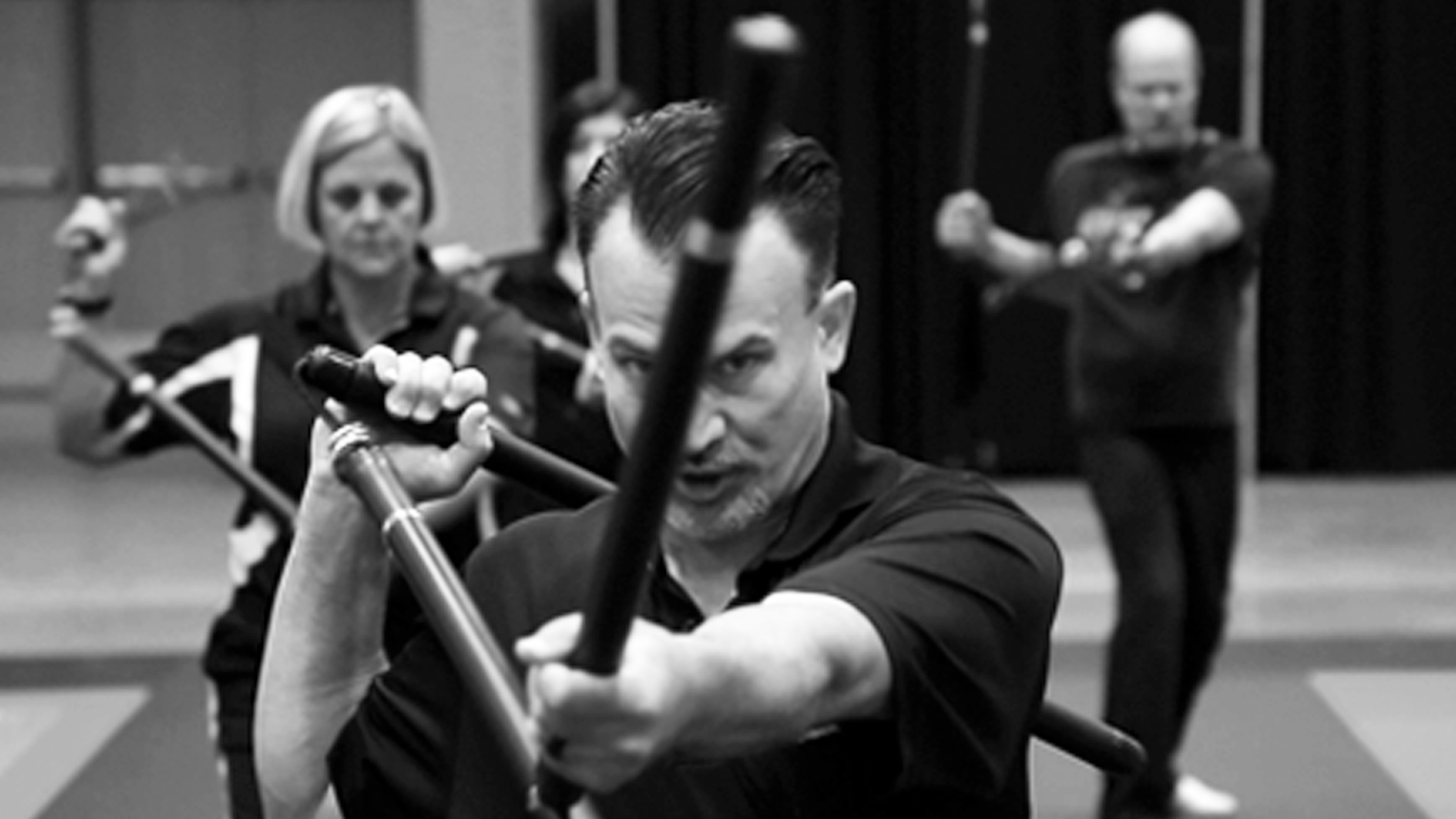 BLACK BELT WEAPONS FORMS TRAINING

April 14, 8am-3:30pm
8:00am – Oh Sung Do

Instructors: Chief Master Michael Wegmann & Senior Master Nominee Beth Giles

9:45am – Sam Dan Bong

Instructors: Chief Master Nominee Kevin Kaminski & Master Nominee Jharen Haynes

11:30am – Ssahng Nat

Instructors: Senior Master Julia Wegmann & Senior Master Nicholas Schafer

1:15pm – Jee Pahng Ee

Instructors: Chief Master Nominee Barbara Sustaire & Senior Master Jack Hornbuckle
Whether you are a competitor or an instructor, these seminars are for you. Join us as we offer form training & clarifications in 4 different Protech weapons. Instructors will review each weapon form to make sure you are at the top of you game. Knowledge of the form and weapons is required. 
Open to all black belts 13 years & above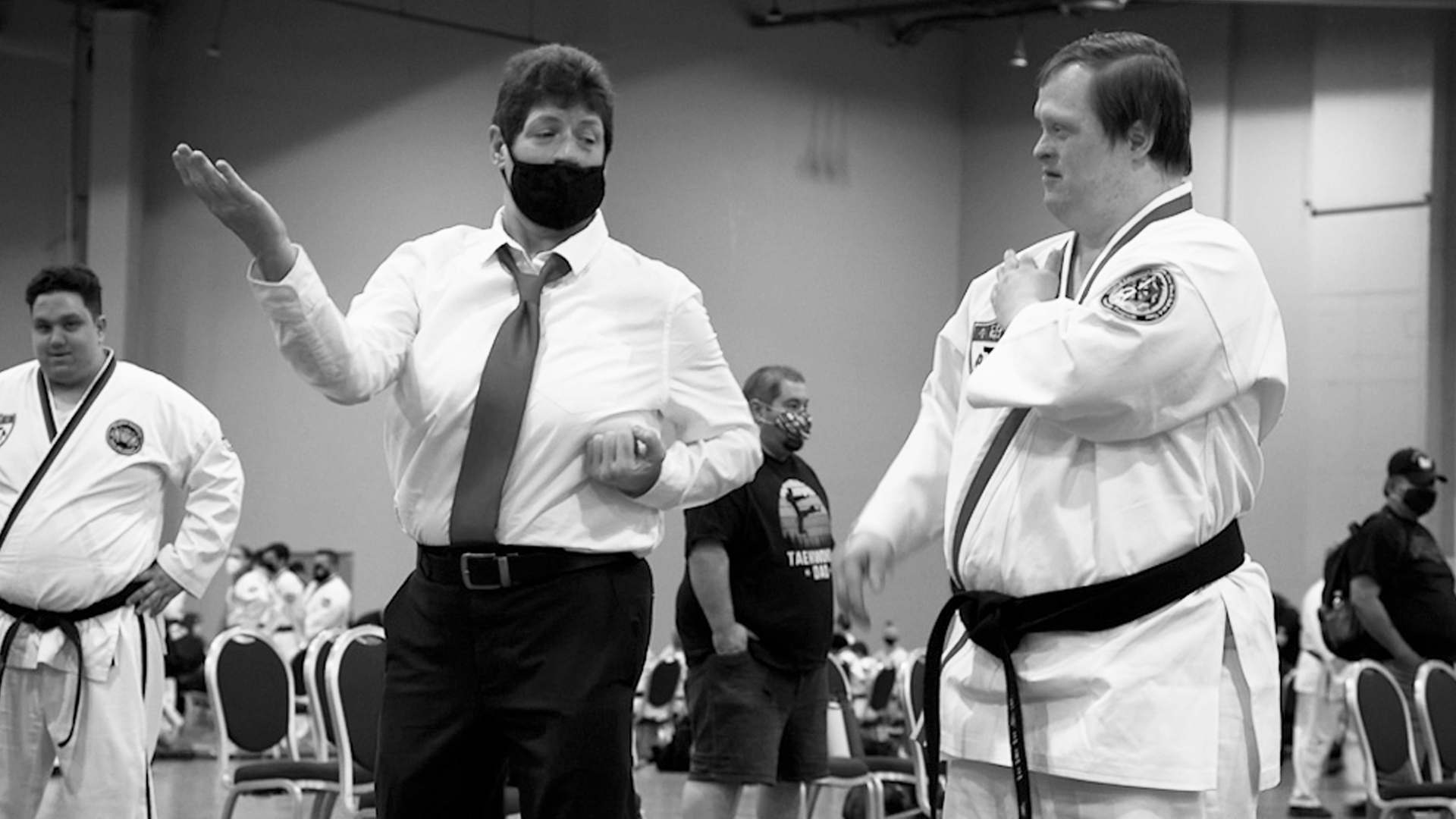 "YES I CAN" TEACH STUDENTS WITH
SPECIAL ABILITIES
with Senior Master Julie Moberly and Master Susan Winter

April 14, 2pm-4pm

Join Sr. Master Julie Moberly and Master Susan Winter as they provide you with a toolbox of research and experienced based strategies to help you make your program inclusive. Increase your confidence instructing diverse learners in your programs, including but not limited to students with cognitive, physical, and social/emotional disabilities. Learn how to seamlessly integrate modifications, accommodations, and adaptations into your curriculum and teaching practices to benefit ATA students of all abilities. 

Open to all legacy members level 1 & above