ATA Brand Ambassador
Master Michael Bennett
The key to being a great martial artist is practicing discipline. Master Michael Bennett learned this valuable lesson early on when he started taking taekwondo classes at the young age of 5. He explains, "When you step out on the mat, you are able to completely absorb yourself in learning and improving on whatever skills or drills are being practiced while being in a positive and supportive environment." After several years of hard training, he has mastered the sacred art of martial arts.
Michael is the head instructor at Cloverdale Black Belt Academy in Cloverdale, BC Canada, which just so happens to be owned and operated by his parents, Masters David and Karen Bennett. Guess you can say this beloved sport runs in the family.
He currently holds 10 District titles in Forms, Combat Sparring, Sparring and one title in Team Combat. He credits much of his success to his favorite Life Skill, Discipline. "Discipline lets you take a dream and turns it into a goal. Discipline also helps you take that plan and work at it every day until it becomes a reality. To me it is a commitment to always try and make the best decisions for yourself physically, mentally, and spiritually," he explains. His biggest role model, Eternal Grand Master H.U. Lee., also keeps him focused on the future. "His vision of changing the world through martial arts really resonates with me and I truly think that the more people that get to live and experience martial arts the stronger our future will be."
While his favorite weapon of choice is the long range jahng bong, he also enjoys the speed, skill and tricks that can be performed with the mid-range jahng bong and the double ssahng jeol bong. And even though many may not notice at a first glance, he still struggles with shyness. But martial arts provides him the tools to step outside of his comfort zone and seize every opportunity that comes his way.
A little more about Master Michael Bennett:
Favorite Movie: Guardians of the Galaxy
Coolest Place Ever Been: Romania
First Concert Attended: Green Day
If He Could Have Any Superpower: To have no limits. For literally everything to be possible with enough effort.
Hobbies Outside of Martial Arts: Hiking, walking, reading, video games.
What Does He Do To Relax: Stretch or train
Dream Job: He's already doing it, teaching Taekwondo!
Favorite Singer: Freddie Mercury or Paul McCartney
Favorite Holiday: Christmas
Favorite Emoji: 😆
Biggest Inspiration: Eternal Grand Master H U Lee, my family and my wife.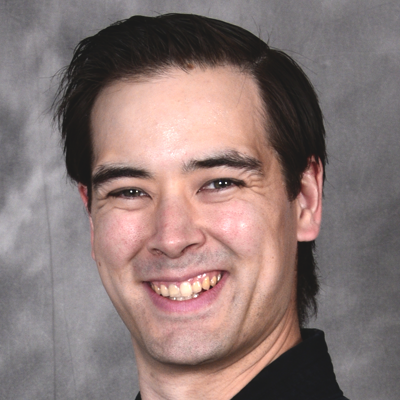 PREPARE FOR SPRING NATIONALS!
ALL AGES, ALL RANKS, ALL DIVISIONS WELCOME!
Spring Nationals will take place in Dallas, TX
at the Kay Bailey Hutchison Convention Center.
March 27-30, 2024