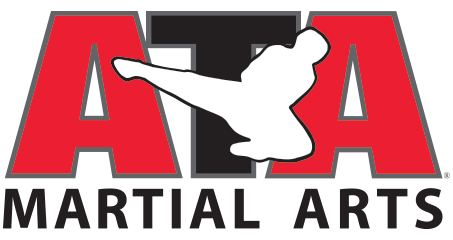 The ATA Brand of martial arts truly sells itself by offering more than just another karate school. Each unique program gives you the opportunity to provide dynamic leadership, training, technically-sound martial arts instruction, community outreach, fitness and health education, world-class tournaments and elite training for your staff and students.
DYNAMIC CURRICULUM
Your ATA licensed location offers your students top-notch Taekwondo training. With our curriculum, you will have the ability to provide unique programs to both children and adults. From the nationally recognized "Kidz n' Power" Bullying Prevention Program to the youth and adult Leadership training, all programs provide students an opportunity to increase their confidence and develop life skills. Songahm Taekwondo also emphasizes personal victory and goal setting through an organized belt ranking system. Whether your students are interested in high-intensity fitness, self-defense, or just having fun, the ATA curriculum has something for everyone.
TOURNAMENT CIRCUIT
Tournaments are a great opportunity for increasing skills as well as boosting confidence. Through association with the ATA, you will have exclusive access to annually-hosted Nationals tournaments in the Fall, Spring and Summer. All tournaments offer an organized, professional and quality competition where participants are able to compete at their own level. In addition to the nationally organized tournaments, the national tournament staff is available to offer you assistance with hosting your own local and interschool tournaments. Hosting your own tournament serves as an opportunity to increase your students' confidence and knowledge through competition.
LEADERSHIP PROGRAM
The ATA Leadership Program allows you to give your students leadership training in addition to their Taekwondo curriculum. It provides them a strong foundation and builds useful skills that will help enhance their educational and professional careers. The core fundamentals of discipline, honor and integrity will help provide you an opportunity to positively impact your students for the rest of their lives. Offering the Leadership program will also give you the chance to promote special V.I.P. events and elite training specifically for your Leadership participants.
LIFE ENRICHMENT
As an ATA Licensee, you can take pride in reaching your students beyond martial arts training and engaging them in a way that develops and enhances their lives. Whether students are focused on improving their health and fitness or just interested in learning new skills, your ATA-licensed location can offer them an opportunity to increase their confidence, learn the importance of goal-setting, develop vision and focus, and realize a new level of self-esteem that they will carry with them for years to come.
BENEFITS

SCHOOL LICENSE

CLUB LICENSE

LICENSE TO USE THE ATA BRAND NAME

✔ INCLUDED

✔ INCLUDED

ACCESS TO THE UNIQUE SONGAHM CURRICULUM
✔ INCLUDED
✔ INCLUDED
HQ SCHOOL OPERATIONS SUPPORT
✔ INCLUDED
✔ INCLUDED

PROTECTED TERRITORY

Exclusivity will be provided for the growth and development of your ATA-licensed location

✔ INCLUDED
✖ NOT INCLUDED

 

 
Part-time operation (2 days per week or less) that is part of an existing membership based facility (ie, Fitness club, recreation center, church, etc.)